Suicide Prevention And Your Behavioral Health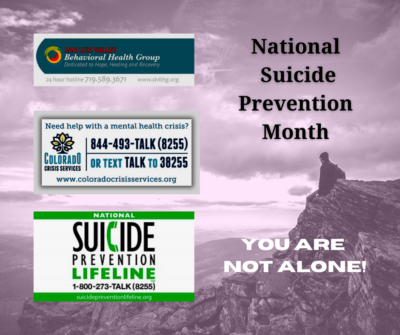 Suicide is a leading cause of death in the US and is considered a national public health crisis. It is in 10th place for adults overall and in 2nd place for those aged 15-34. Colorado is one of the states with the highest rates of suicide, ranking 10th in the nation. Listen to learn more about suicide prevention, tips for coping, teen suicide, the mental health stigma in men, how to get help and a lot more, from experts in the field at the San Luis Valley Behavioral Health Group.
---
---

SLVBHG has a mobile response team that will respond to crisis calls 24 hours and day 7 days a week. Individuals, family members, schools, community agencies, medical and emergency response personnel can call SLVBHG's Mobile Response Team for consultations, evaluations and emergency support.
SLVBHG Emergency Services offer services and support to:
Prevent the need for higher levels of care (e.g. Inpatient Hospitalization).
Inpatient placement and Discharge planning: When a higher level of care is needed, the Emergency Services team will assist with placement in an inpatient facility as well as develop a plan once release to give the individual the best chance of remaining stable in the community.
Reduce symptoms and improve functioning through education and other supports.
Promote safety and emotional stability of individuals in crisis.
Assist individuals in developing better coping skills.
Educate family members, friends, and caregivers to support the individual in crisis.
Assist individuals with mental illness or emotional crises to obtain ongoing care and treatment.
Colorado Crisis Services
Seek immediate help if you or someone you know may be thinking about ending a life or hurting others. Making choices that put you or a loved one in serious danger, becoming unable to care for yourself or struggling with addiction/ substance use issues are other signs that may need immediate help.
Mi Esperanza Wellness Center – Walk-in Crisis Center: A safe, calm place where community members receive immediate support and treatment for behavioral health symptoms so they can focus on recovery to feel more stable.
---
If you're anxious, scared, have been thinking about suicide, feel like you are experiencing a crisis or just want to talk to someone without judgement, locally you can call the San Luis Valley Behavioral Health Group at 719-589-3671. Or you can call the Colorado Crisis Hotline at 1-844-493-8255. Or you can text TALK to 38255 to receive mental health crisis support. Someone is available 24 hours a day to take your call and help you through this difficult time. Remember, you don't have to go through this alone!
---
SLVBHG Contact Information:
Emergency/Crisis Hotline: 719-589-3671
Email: info@SLVBHG.com
Address: 8745 CR 9 South, Alamosa, CO 81101
Phone – General/Appointments: 719-589-3671
Fax – General, Customer Service: 719-587-6824
Fax – Medical Records: 719-587-6823
---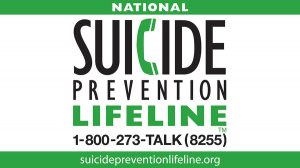 Regional and National Resources:
---
CREDITS: Pictures and graphics are courtesy of San Luis Valley Behavioral Health Group and SLVoices. Used by permission. Music by Purple Planet Music and/or Audionautix. Used under Creative Commons Attribution 3.0.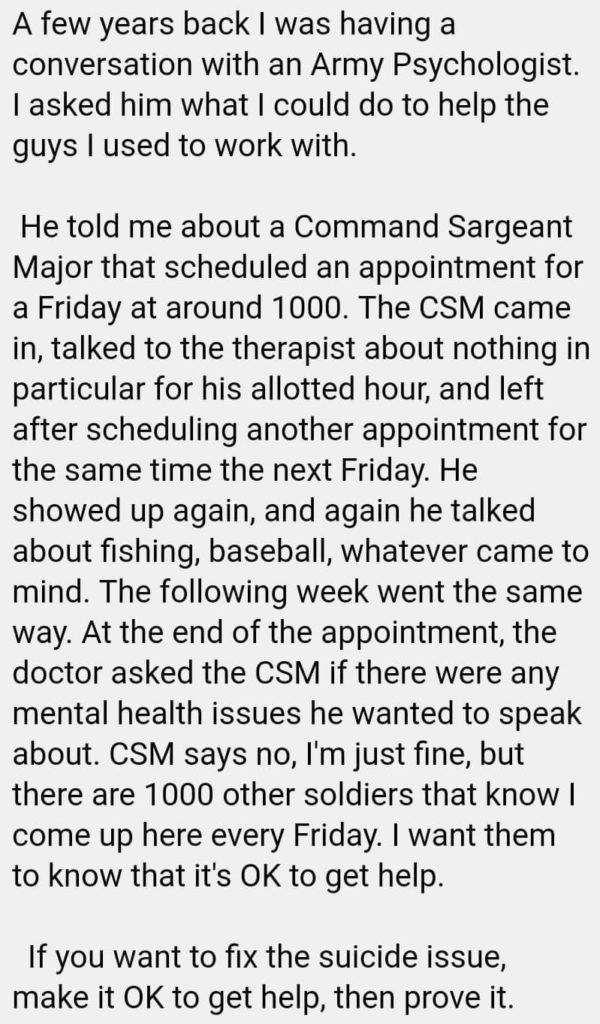 ---